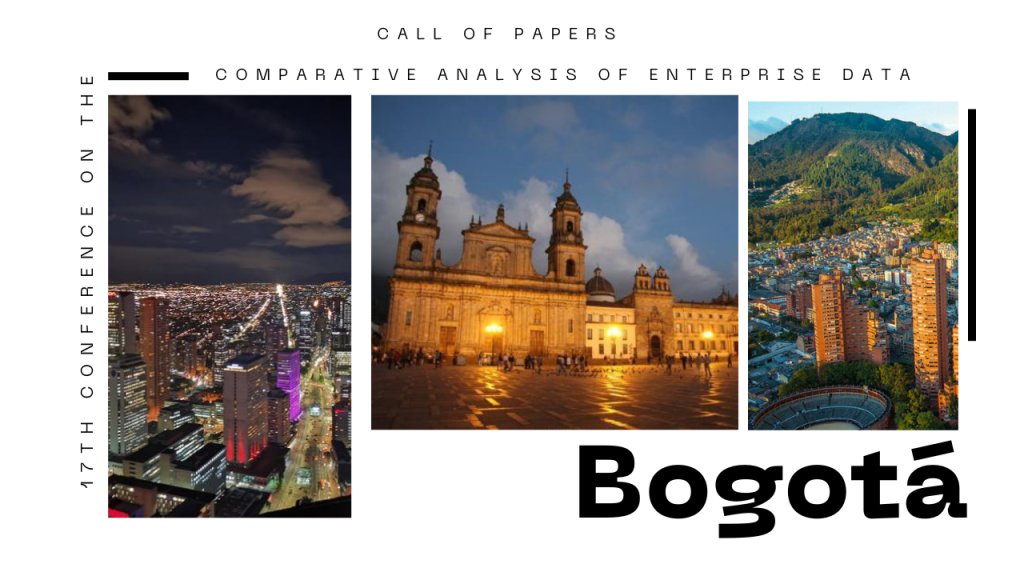 CAED invites submissions of paper proposals for its 18th conference on research using enterprise microdata to be held Bogotá, Colombia on March 16th-18th, 2023. The conference promotes comparative research using enterprise microdata on a variety of topics and from different (and inter) disciplinary approaches. 

Topics of interest include but are not limited to:
Productivity
Firm dynamics
Resource reallocation and adjustment costs
International trade
Information and communication technology
R&D
Digital Marketing
Competition
Transition and development
Labor and industrial relations
Linked employer-employee analysis
Environment
Corporate governance
Corporate finance
Submit: Either a full paper with an abstract of 400-600 words or an extended abstract of 800-1600 words, including sufficient description of the data used in the analysis and key results. Include title, authors, affiliations, and the email address of the corresponding author.
Submission: please submit your paper on:
Deadline for paper submission: January 8, 2023. Authors chosen to present papers at this conference will be notified on January 20.
Conference Fee: $200, includes lunches and social event.
Scientific-Program Committee
Shaun McRae, Mexico Autonomous Institute of Technology (ITAM)

Dominic Smith

, US Bureau of Labor Statistics

Hannah Rubinton

, Federal Reserve Bank of St. Louis 

Andre Trindade, Getulio Vargas Foundation (FGV)

Mark Roberts, Pennsylvania State University

Salomé Baslandze

, Federal Reserve Bank of Atlanta

Marcela Eslava Mejia

, Universidad de Los Andes